Taking the Stress Out of Water Damages
9/30/2022 (Permalink)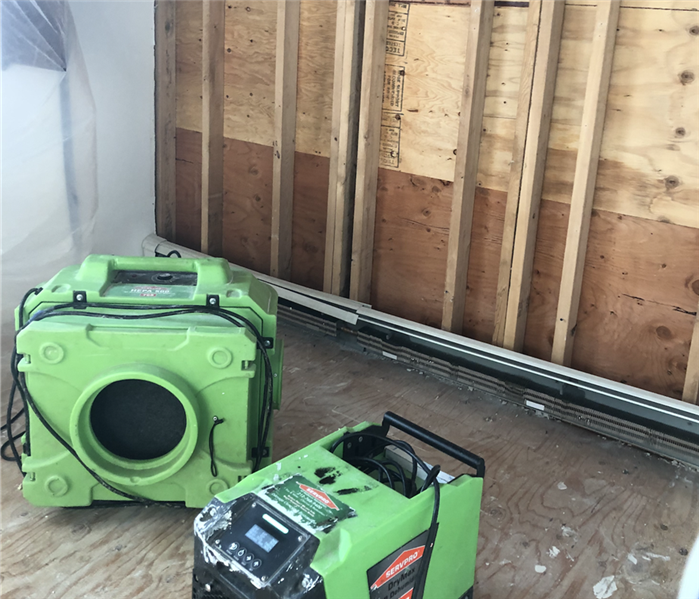 Water Damage Made Simple
At SERVPRO we know places like Your basement can flood at any time of the year, although flooding most often occurs during heavy rainfall. Because places like your basements are the lowest level of a building and are normally built partly or entirely below ground level they are inherently prone to flooding. There are a number of reasons why your basement could flood, including:
A blocked or failed sewer lateral pipe
Heavy rain causes surface water to pool around your home
Storm sewer backup
Sanitary sewer backup
Foundation drainage failure
Water supply-line break or hot-water tank failure
Regardless of how or when it happened we will be there for you and your family to clean it up and get your life back to normal again. No one wants to be limited in their own home, don't deal with the hassle of a cleanup yourself- give us a call and we will be right there to help. These homeowners gave us a call in the middle of the night and we arrived immediately to begin the extraction and drying process. Being accessible at all hours allows us to prevent damage that would occur while it sat, not only does this save you money it saves you a lot of time by preventing bigger issues
We are a company you can trust to be there when you need us most, don't settle for anything but the best and give SERVPRO of Southern Staten Island a call.