Battling the Elements: Storm Preparedness & Recovery with SERVPRO of Staten Island
8/14/2023 (Permalink)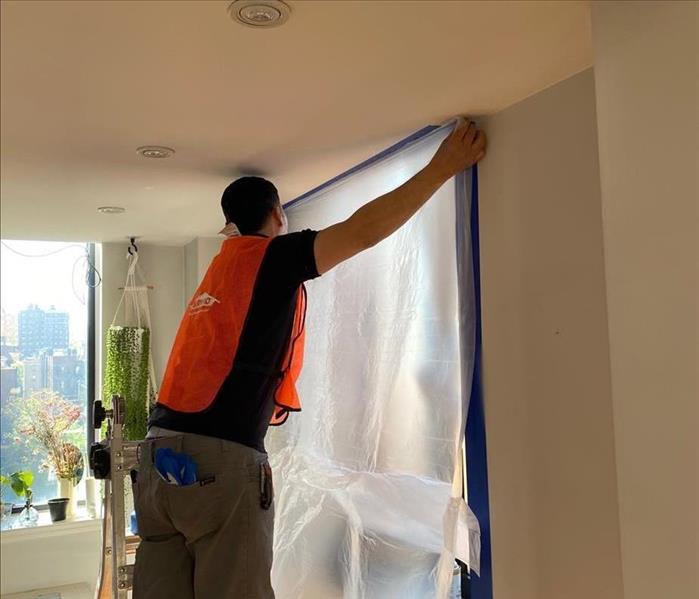 As part of Staten Island, we understand the impact that storms can have on our local homes and businesses. High winds, torrential rains, and lightning can all cause considerable damage, with every storm bringing its unique set of challenges. Here at SERVPRO of Staten Island, we're dedicated to helping you prepare for storm threats and recover swiftly should damage occur.
Understanding the Risks
In Staten Island, we experience a range of storm types, each with different hazards. Heavy rainstorms can lead to flooding, powerful winds might damage structures, and lightning can ignite fires. Knowing these risks helps us prepare and informs our post-storm response.
Preparing for the Storm
1. Protect Your Property:
Regular inspections can help identify potential vulnerabilities in your home or business. Check roofs for damage, ensure gutters are clear, and secure any loose items that high winds could turn into dangerous projectiles. Consider installing storm shutters or use plywood to shield windows.
2. Create an Emergency Plan:
Have a plan that outlines evacuation routes, establishes meeting points if family or employees are separated, and includes a list of emergency contacts. Remember to account for pets and any special requirements individuals may have.
3. Assemble an Emergency Kit:
Prepare a kit with essentials like bottled water, non-perishable food, flashlights, extra batteries, a first-aid kit, necessary medications, important documents, and a battery-powered or hand-crank radio.
Weathering the Storm
1. Stay Informed:
Follow the latest weather forecasts and heed local authorities' advice. If evacuation orders are issued, comply promptly. Your safety is paramount.
2. Secure Your Property:
Before a storm arrives, make sure your property is secure. Bring outdoor furniture inside, shut off utilities if instructed, and lock all doors and windows.
After the Storm
1. Assess the Damage:
Once it's safe to return, assess your property for damage. Document this for insurance purposes with photos and detailed notes.
2. Cleanup and Restoration:
Post-storm cleanup and restoration can be a daunting task, but you don't have to face it alone. Our team at SERVPRO of Staten Island is trained in post-storm cleanup and restoration. We're committed to helping you restore your property to its pre-storm condition quickly and efficiently.
Here at SERVPRO of Staten Island, we're more than just a business—we're your neighbors, ready to assist when storms strike. For more information or immediate assistance, don't hesitate to reach us at 718-979-4100. We're available 24/7, ensuring you always have help when you need it.