Mold in your bathroom
7/16/2021 (Permalink)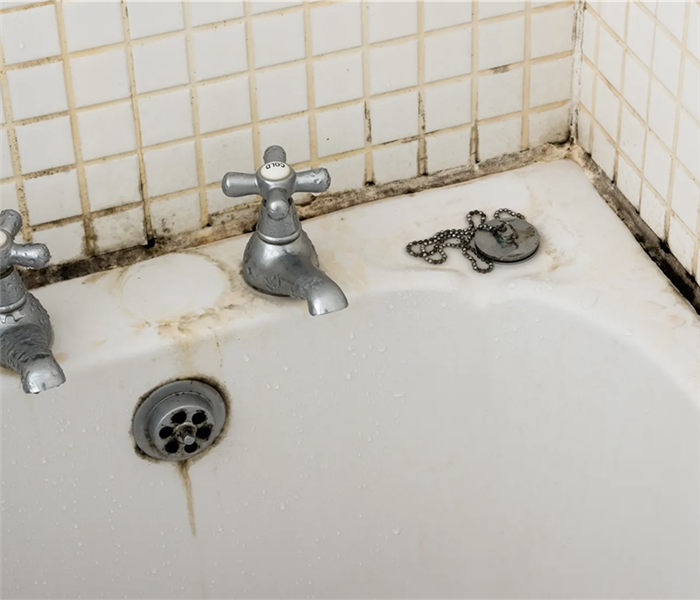 Mold and Mildew
What is the difference between the two? Mildew is the beginning of mold colonization, and your bathroom is the perfect place for it to start. Moisture from your shower is a constant source for the mold to grow in the dark corners, behind and under areas in your bathroom. As the mold spreads it only gets worse unless properly treated and stopped so it does not occur again.
Risks?
Mold can cause health effects for people with allergies and respiratory conditions. Health effects relating to mold being present can be solved by completely removing the mold from your home. If you suspect black mold, stachybotrys, it can pose health effects and experts recommend calling in a professional for removal and inspection.
Prevention
It is important to always run your fan while showering and ensure it is properly ventilating the bathroom. Using a humidifier to control humidity is helpful if the issue cannot be resolved with the bathroom exhaust fan. Checking pipes behind the toilet and under the sink frequently is also crucial to ensure mold does not have a source to grow. If you are worried, give SERVPRO of Southern Staten Island a call and we will send a crew to inspect and treat the issue for you. Proper mold remediation results in not only removal but future prevention.