Checking For Damage After A Storm
8/4/2020 (Permalink)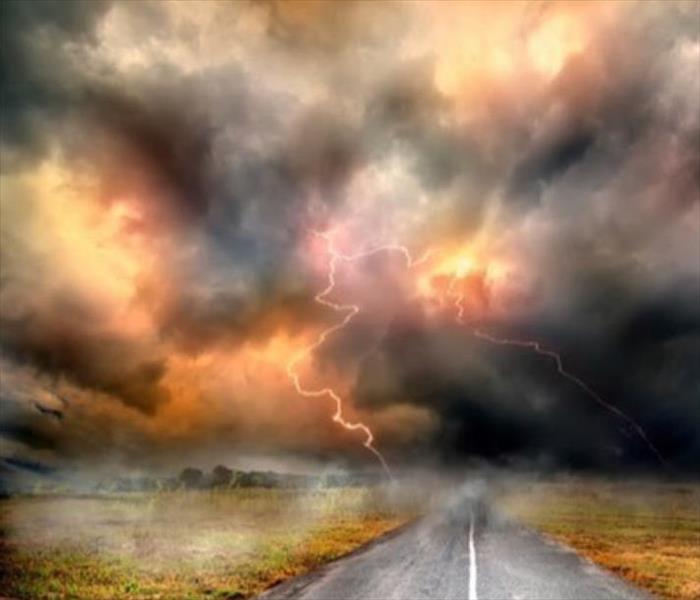 The aftermath of a large storm like Tropical Storm Isaias can be daunting. Within seconds, a storm can change everything. If your home or business is affected by storm damage, water or otherwise, it's very important to prioritize restoration in order to minimize loss. Knowing what to expect will help bring back your normal day-to-day routine.
Once it is safe to do so, check your property for damage. It's important to make sure that the area is safe, so refer to local news to be certain that there are no more storm hazards.
Be very careful to watch out for: broken glass, exposed nails, downed power lines, collapsed roofing, and standing water. When assessing damage, be sure to keep ample distance from downed power lines.
Important places to look immediately following a storm? Look for any damage to the outside unit. This means scanning all exterior services for damage such as splitting, cracks, chipping, and discoloration. Both windows and doors are prone to damage from being hit by debris and hurt by strong gusts of wind. In addition, be sure to locate outside appliances such as an air conditioner to be sure that it is still working properly.
It's important to get a professional contractor in as soon as you suspect damage. Any signs of water damage could lead to the immediate and swift growth of mold in the area. Trust SERVPRO of Midtown Manhattan and Southern Staten Island to take the heavyweight of the responsibility off of your back. Choose one of the most reliable names in Cleanup and Restoration to make sure that your life can get back on track--fast!